Kick off your summer with your family and friends at this one-of-a-kind event!
Walk or bike along one of three routes on the Hank Aaron State Trail in the Menomonee River Valley.
Enjoy delicious food, music, and fun. Also, you can purchase raffle tickets for a chance to win a bike package and other prizes!
Participation at the $20 level includes a Bike Walk Eat t-shirt designed by Highland's very own Ms. Stevie!
Bike Walk Eat is a fundraiser that helps support Highland's award-winning educational programs. Come, have some fun, and raise valuable support for Highland!
2019 Sponsors
This is a big year for Highland Community School because we are celebrating our 50th Anniversary with a celebratory Weekend! But this celebration could not happen without the generous support of our sponsors.  Click here for 2019 Sponsorship Opportunities for Bike Walk Eat and the rest of the celebratory events! Please contact Michaela Humpal, Director of Community Resources, with questions and inquiries of how we can make sponsorship work for your company!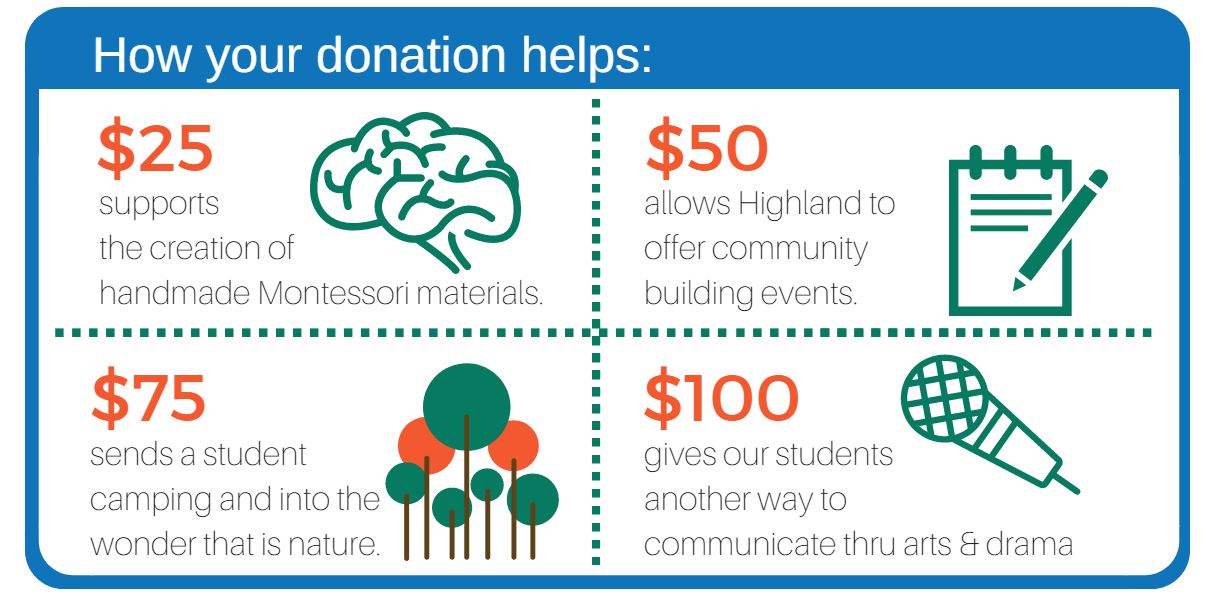 Every dollar ensures that each student has a chance to succeed.
Ask friends, family, neighbors, and co-workers to help you raise donations. With every donation, you support an authentic community that builds off of one another's strengths and pulls together to overcome our weaknesses.
Each donation does more than supports a school. You help create a community where parents want to be involved in their children's education. You show that you value a place where we care for one another. You are growing a peaceful community!
In 2018, we raised $10,000 to support valuable educational programs benefiting our children and their families. Let's try to beat our own record!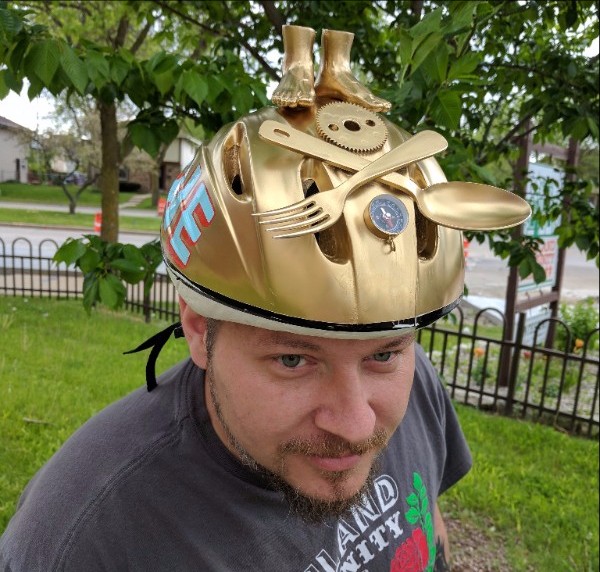 WOAH! To sweeten the pot we have a few incentives!
If you raise at least one donation of $5 or more, you will receive an entry into the raffle.
The person who raises the most will get to wear the Golden Helmet! This incredible helmet made by Ms. Amy in 2017 has been signed by Maria & Erin Nelson before Maria was even a student here! Join in the fun and compete for the glory of wearing and signing the Golden Helmet!