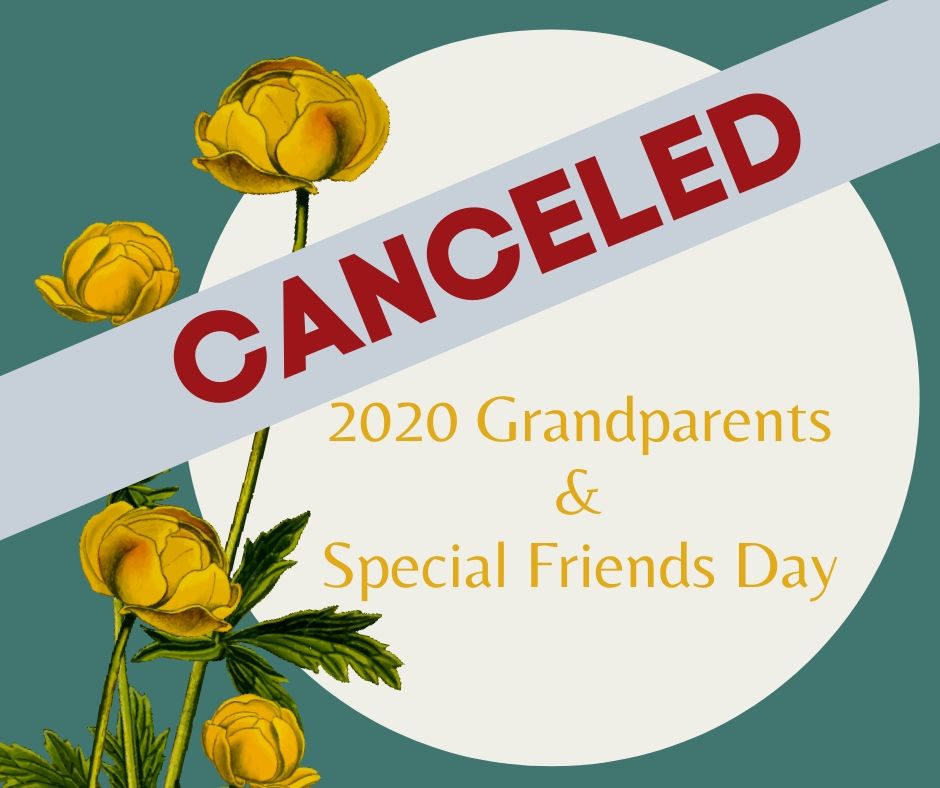 03/11/2020
Dear Highland Families,
Every year, we look forward to involving grandparents in their grandchildren's education by giving them an inside look into a day at Highland. In light of the growing concerns about COVID-19, we have decided to cancel this year's Grandparents and Special Friends Day.
This was a tough call to make. Given the ongoing uncertainty and the expectation that the situation could worsen in the coming weeks, we cannot in good conscience ask our loved family members to attend an event when students are still learning healthy habits such as covering their coughs and washing their hands.
We have decided to cancel this event rather than postpone it, as there is not a good time on this school year's calendar to reschedule it. We are reluctant to cancel, but until we know more about how the virus and the containment measures, we need to keep everyone safe.
Please contact Ms. Michaela by email or at 414-342-1412if you have any comments, questions, or concerns. And as always, thanks for supporting the students of Highland.
2/25/2020
Highland students –
Invite your grandparent(s) or another important person in your life, like an aunt, uncle, or neighbor to join us for coffee and pastries, a short program, and to witness your Montessori education in action.
RSVP Here to Ms. Michaela Humpal at 414-342-1412 or mhumpal@hcsmke.org.
A note about guests to the Toddler Program: Toddlers are at recess starting at 10 am. If guests visit a toddler, it'll be during that time. Additionally, because of the emotional needs of toddlers, we require that the guests who visit the Toddler Rooms on Grandparents Day take the child(ren) home with them.