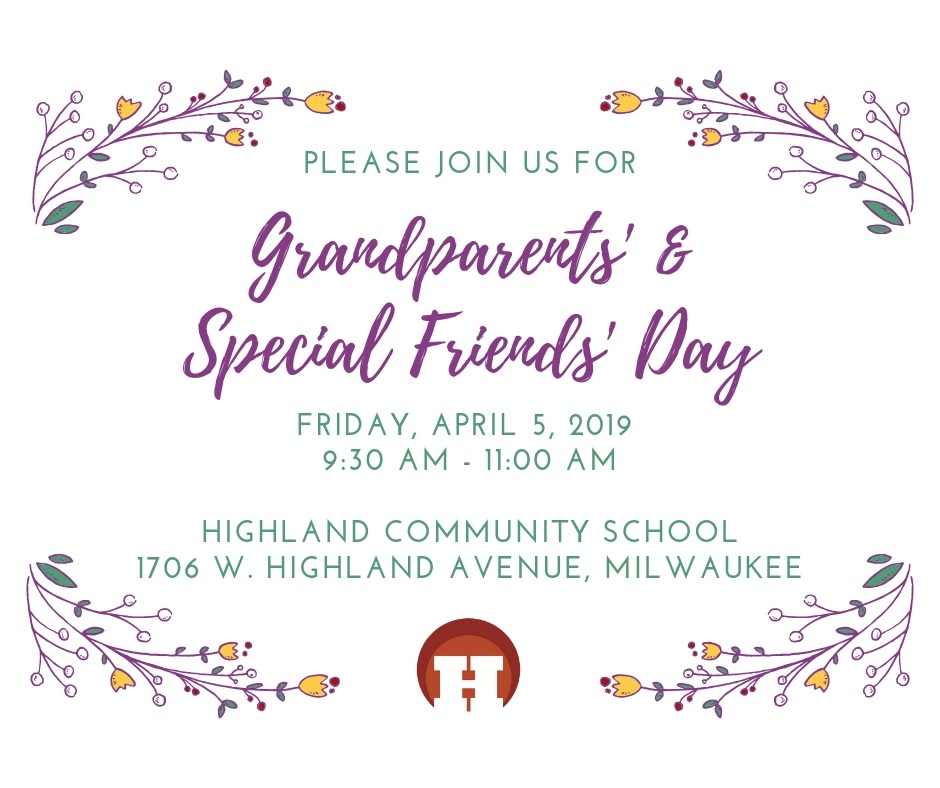 Highland students –
Invite your grandparent(s) or another important person in your life, like an aunt, uncle, or neighbor to join us for coffee and pastries, a short program, and to witness your Montessori education in action.
RSVP to Ms. Michaela Humpal at 414-342-1412 or mhumpal@hcsmke.org.
A note about guests to the Toddler Program:
Because of the emotional needs of toddlers, if guests come to Grandparents Day, we require that the guests take the child home with them to assist with this sensitive period.