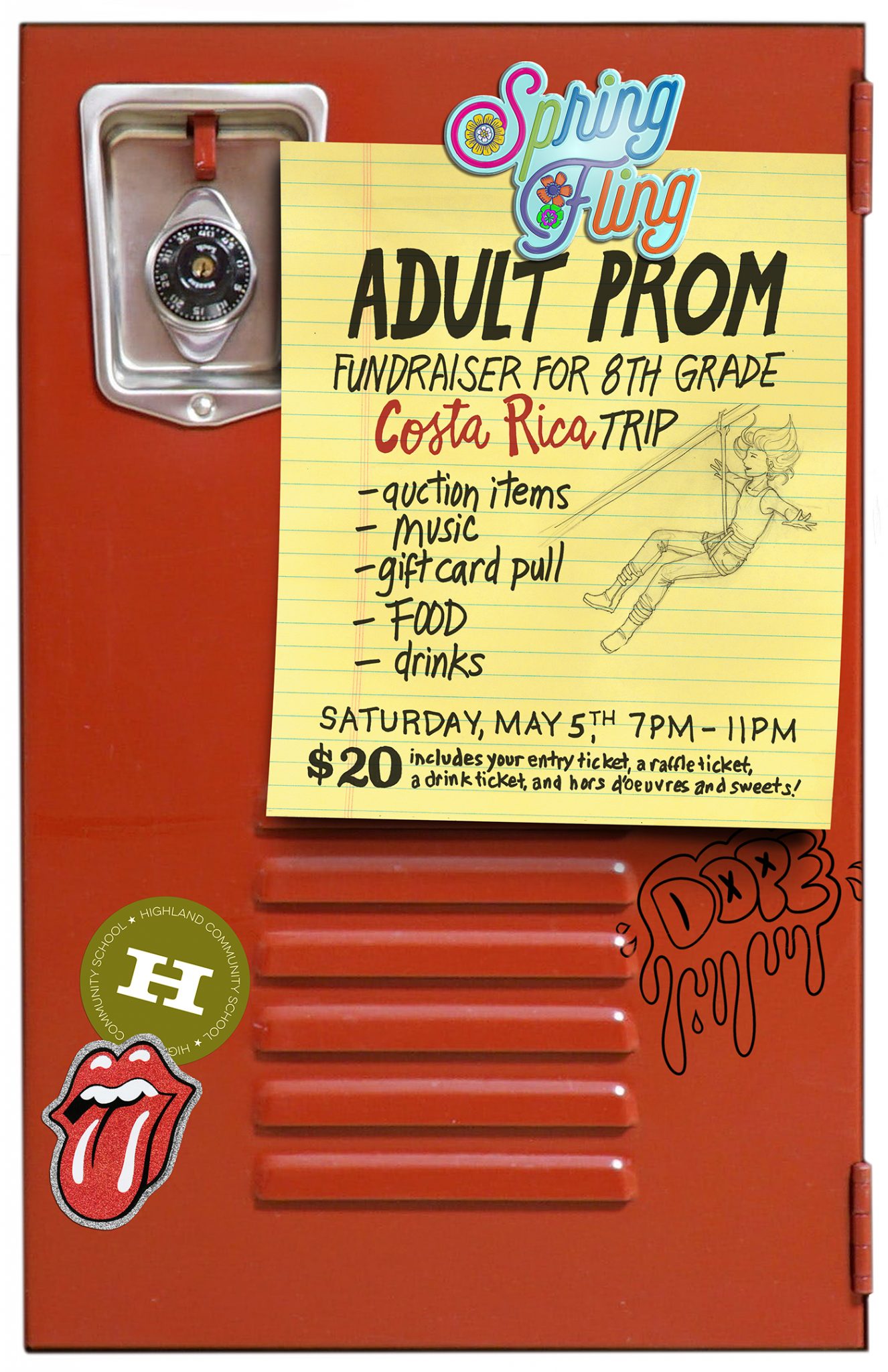 Have you asked your date or are you going stag? And more importantly, what will you wear?
Spring Fling, Highland's Adult Prom, is coming up fast and you are going to want to be there!
Be sure to get your tickets early–all proceeds support our adolescent service learning trip to Costa Rica.
Tickets will be available online until 4 pm Thursday, May 3rd. But, have no fear, you can purchase tickets in the Community Cafe on Friday, May 4th or at the door on Saturday, May 5th!